Fanny Packs are back! I repeat, FANNY PACKS ARE BACK, yet again. These handy pouches are perfect for this summer season. Instead of carrying a purse, or a bulky backpack, just pop one of these on and you're ready to go. Perfect for storing all of the necessities such as your phone, headphones, cash, and keys in one small, compact place. It even has the added bonus of the sense of security. This amazing fashion statement is situated right in the front of your body making it perfect for those who are extremely cautious. Good luck to anyone trying to steal from you!
They made a comeback briefly in 2013 but somehow went back off the radar until recently. Not only are they practical but they've become increasingly fashion-forward. We have run away from the infamous fanny packs of the 80's and 90's of only bright neon colors and Velcro. Now, we have slightly better designed neon packs along with ones of different patterns, shapes, and structure, ranging from those made of classic fabric all the way to leather.
This stylish look was seen at London Fashion Week Spring 2015.
Another fabulous look that makes me want to go out and buy 10.
Marc by Marc Jacobs Fall 2015 collection includes these chic fanny packs.
Joining Marc Jacobs, Alexander Wang, Elizabeth and James, Moschino, Prada, Balenciaga, Chanel, and even more designers have embraced the fanny pack trend.
Courtesy of Instyle.com Courtesy of Instyle.com
Julianne Hough was seen in this suede fanny pack during Coachella this past April as was the adorable 'Modern Family' star Sarah Hyland.
Photo Courtesy of celebrityfashionista.com Photo Courtesy of stylebistro.com
But enough about celebrities and fashion designers. There are plenty of fantastic and inexpensive fanny packs out there for everyone. We've rounded up a couple of our favorites below.
1 -- Abercrombie & Fitch / 2 -- Vans / 3 -- New Look / 4 -- Forever21 / 5 -- Forever21 / 6 -- Target / 7 -- Wet Seal
Also, for the men in your life, whether it's your boyfriend, friend, brother, classmate, neighbor, you name it, this trend does not exclude them. Just take it from our boy Jared Leto.
Photo Courtesy of racked.com
I don't know if anyone has ever made a fanny pack look so good. Even Matthew McConaughey has been rocking one.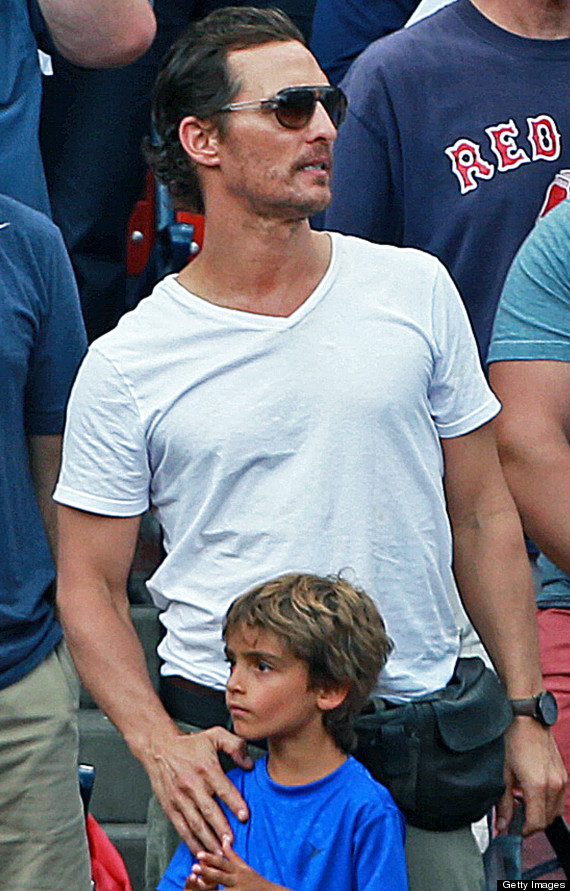 The most important thing to remember while wearing a fanny pack is that YOU are the one wearing it, you must enjoy it! Embrace its convenience, if you love it, it will love you back. Even if you wear a fanny pack as brightly colored as the ones in the video below, as long as you're feeling good while doing so, that's all that matters.
"Put your hater shades down, don't be rude... 'Fashion over function,'
that's what they say, when you rock a fanny, you can have it both ways."